Astra
Astra is always being improved,and improving and adding more features.
Astra is entirely built by me, Daniel Kravec. I have spent many hours over the last months, and I intend to have many updates for the future.
Important Information:
Some things that might be most helpful to read
A complete rewrite is coming to Astra is in the works!
Help:
You can use "$help" for help and get information about commands.
Use "$help setup" for help with setup commands (also listed below).
Use "$support" for personal support from me.
Astra's Dashboard
Keep in mind that the dashboard is still in development, but you can be sure its 100% secure and safe. Everything is currently in working order, and the design is still being worked on.
Astra's Top.gg Site
You can vote for Astra or directly invite Astra from Top.gg!
Prefix:
The default prefix is "$"
You can set the prefix with "$prefix [newprefix]"
Logs / Portal Messages:
Set welcome message (sets to current channel): $setwel [message]
Set goodbye message (sets to current channel): $setleave [message]
Set Logs Channel: $setlogs [channel]
Just a few Commands inside Astra:
Here are just a few of the many commands inside of Astra.
Moderation Commands:
Astra has lots of different moderation commands. Plus more to come.
Ban User: $ban [tag user] (reason)
Kick User: $kick [tag user] (reason)
Mute User: $mute [tag user] (reason)
Moderate User Nickname: $moderate [tag user]
Slowmode: $sm [time(s/m/h)]
Post an announcement: $announce (channel tag) [announcement]
Warn User (currently in beta): $warn [tag user] (reason)
Bulk Delete 50 messages: $cc
Fun Commands:
Astra has many fun commands. Here are just some of my favourite.
Get a Quote: $quote
Check your weather: $weather [location]
Check Stock Price (doesn't always work due to API speeds): $stock [symbol]
Steal something: $steal
Say what you want: $say [text]
Mock a certain text: $mock [text]
Character Count: $characters [text]
Summarize Text: $summary [text]
Convert:

Convert Temperature (c/f/k): $convert-temp [temp] [convert from] [convert to]
Conver Colour (hex/rgb)$convert-colour [tonvert-from] (convert-to) [value (rgb (separate r/g/b) / hex)]
Detailed Logging:
Astra has very high detailed logs that can be useful to your moderators. All you have to do to set all of it up is: $setlogs [log channel], and you will start recieving logs
Command Logs
Purged Messages Logs
Edited Messages Logs
Deleted Messages Logs
Voice Channel Logs
Reaction Logs:

Reaction Added
Reaction Removed
Coming Soon:
I am always updating Astra, so expect many updates and improvements!
New Website
Documentation for Commands.
Cool History of Astra.
Admin & Moderation
Admin Dashboard
Improved warn system
Improved user tagging system
Auto-mod
Disable Commands + Disable Users from Commands + Disable Astra
On Join Roles.
Reaction Roles.
Custom Mute Role Name (next update).
Other Commands
Version 2.0 Help Command (try the beta with "$h2 [command]"
Slash Commands (currently in beta)
Weather Default: Set a default weather location.
Message Counter!
Levels!
Counting!
Many more games!
Many Fun Commands!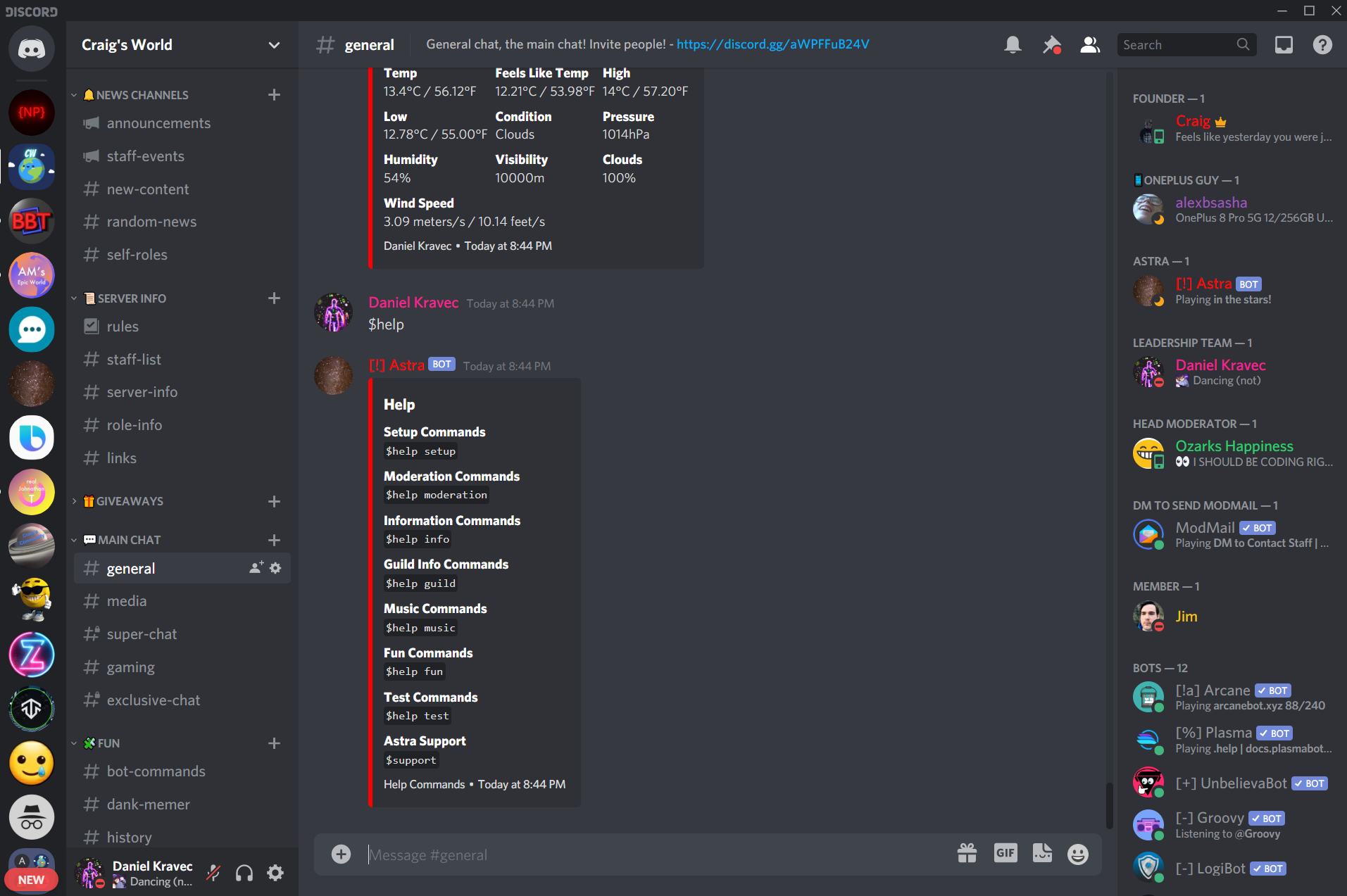 note: Astra's logo has been updated since this screenshot.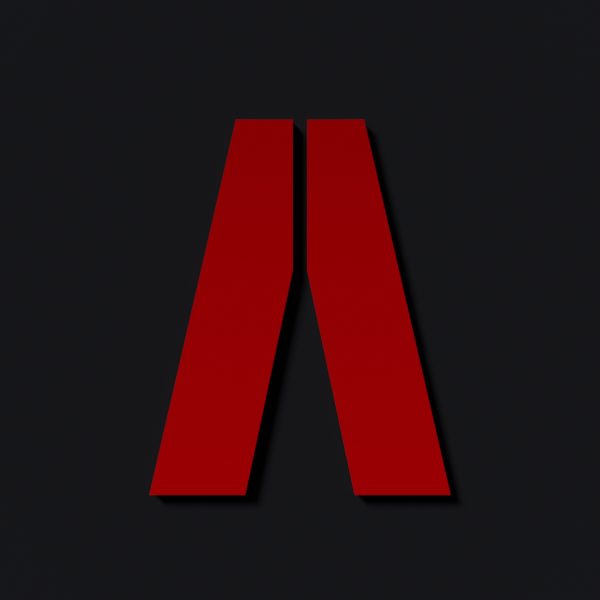 Astra's Aurora Logo